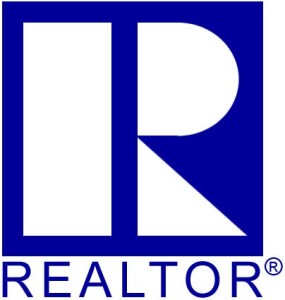 I came across an article on WiseBread titled, "5 Things Our Realtor Told Us That Weren't True."  I knew it wouldn't likely be a glowing report for Realtors so I wanted to see what was said.  If you read my blog you know that I have issues with what goes on in my industry so I am no blind cheerleader. There are around a million Realtors and I am speaking for myself well aware that there are bad people in every profession.
1. "It's a Couple Thousand Bucks"
Unfortunately many agents try to be too helpful.  I have dealt with a lot of bad roofs and can usually guesstimate pretty close on the cost of a new roof but I don't.  I always get written bids because it is horrible to find out later your costs went up because they found another issue that has to be fixed before the work can be completed.
Update: Right on cue a friend got a three bids for his roof that were all $3,000 or more than I would have expected.
2. Use My Mortgage Guy
Some people think there are kickbacks between the Realtors and loan officers but it is a violation of Respa laws which can carry a $10,000 fine.  I want you to use one of my guys because I think they will treat you fairly and actually get the job done.  The same with my inspector and title officer
Until the crackdown in the last few years it seemed like almost every deal closed late.  It was so bad I always prepared my seller for that likelihood.
In the comments on the WiseBread article someone said that they would never use the mortgage person referred by the Realtor.  That's just paranoia.  I usually give my clients the names of 2 or 3 people and tell them to meet with them and see who they like best.  In the last few years we have went from 15,000 loan officers to only 3500.
3.  Interest Rates Aren't Going Anywhere
I have a friend who works for a large bank and he actually sets the daily interest rates for the bank.  He has never told me where rates would be beyond six months because it is impossible to know.
Since 2007 I have heard economists say we are three quarters (9 months) from a turnaround.  We may finally be there but they were wrong.  I relay what I am hearing in the news to my clients but always say anything can happen.  You've heard the commercials for ten years. "Interest rates are at historic lows and they can't stay here for long because __________ is going to happen."  By the way I would never refer one of those companies .
4. You're Outgrowing Your House
Are you kidding me?  The author has a 2500sf home plus a finished basement and the Realtor suggests that?  The author should have ran.  That was a clear comment explaining his priority was to himself.
I have talked a few people out of buying because I didn't think it was right for them.  One client just looked at me for about 20 seconds and said, "But you're a Realtor, why would you tell me to rent?"  Because I thought it was the right advice and it was in the end.
I'm like a presidential advisor. I tell you what I know and believe based on my experience and you make the final decision.
5. We'll Price The Home At $440k and Target $420k
Pricing is tough right now.  Before the run up in 2005 I could pinpoint a price.  I was often the low guy when I went to listing appointments then I became the high guy because I saw the prices were raising.  Not it is a range that's pretty soft.
If you bring in 10 Realtors and 10 appraisers to value your home you will come in with 20 different values.  If it was just a science then Zillow would be all we needed.  We are essentially guessing, based on previous buyer's actions, what another home will sell for with different buyers.
Takeaways:
Some agents are just sales people. Get you in and get you done.
Agents are too helpful which can harm you.  Much like a friend giving you advice on fixing your computer or car.  We sometimes overstep our experience levels.  In these dealings verify, verify, verify.  Get multiple bids, get multiple loan quotes, interview several Realtors.