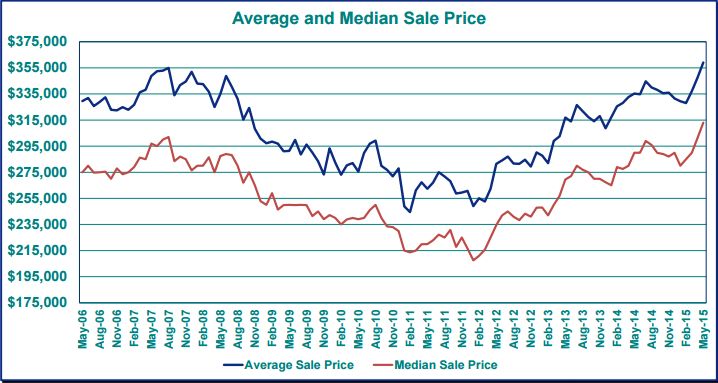 If you've talked to me lately, you've heard me say that for the last few years prices have topped out in July.  In February or March we notice the market speeding up and get a lot of multiple offer situations, especially in good neighborhoods.
Well, the shift has happened. I wondered if we had enough momentum to carry us deeper into the Summer but it doesn't look like it.  I saw a thread of local Realtors talking about how they noticed the shift. It means less multiple offers and a lot more price reductions.  Good homes in good areas will still command good prices and multiple offers but that activity will drop.
I wonder if the shift is due to people wanting to have their kids start at a new school and if you bought today, you don't close until mid August or so.  Or maybe people are just going on vacation. Whatever it is, it is the market we are dealing with.
What does it mean for you? If you are a buyer, it likely means less competitions and maybe prices will ease for the rest of the year as they have for the last four years.
If you are a seller, you may have missed this year's multiple offer gravy train. A lot of homes went for more than they would have if there wasn't a second buyer in the mix.
If you like numbers and graphs, check out the latest Portland Market Report.  You'll see on page 3 that new listings peak in May and drop hard from August on.  Pending sales drop slightly from May to June and then slowly decline from them which makes sense as those closed deals in July follow the same trend.
To top off that number, for the last two years the number of Active Listings grows through August and then declines.  It can become a buyer's market in late Summer.