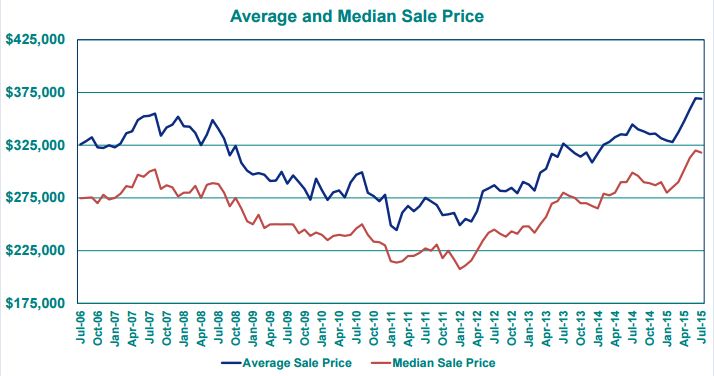 Here's the new Portland Metro Real Estate Report. It's really more of the same. About 2,000 less active listings while we actually listed about 300 more than last year at this time.  It's a Seller's Market indeed.
But, as I've been saying, typically prices top out in July and that is showing in the chart.  It seems likely prices could drop some more as Summer ends which is good for buyer's. Seller's in good areas with good homes that have been staged right will still be able to get top dollar. (This is why we hire someone to stage when we list your home.)
I hope price appreciation eases up a bit and inventory climbs. Neither a Seller's Market nor a Buyer's Market is healthy.  I'd love to see more listings hit the market to feed the pent up demand.