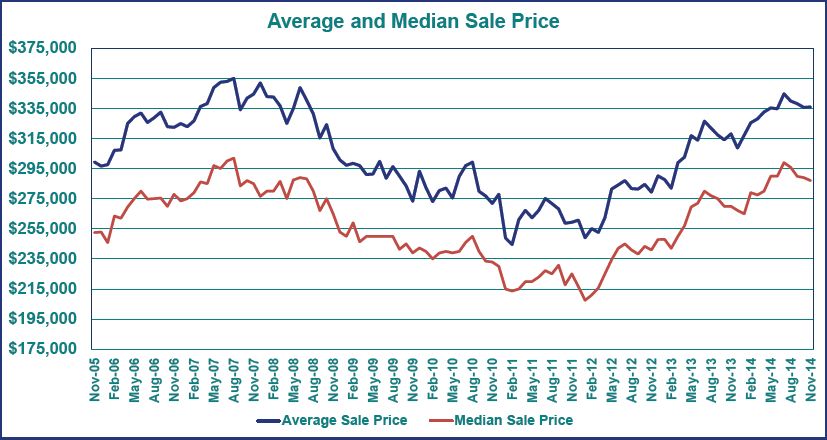 November 2014 Portland Metro Real Estate Report
Inventory has been dropping since September and steadily rising since the beginning of the year which is typical. Low interest rates, low gas prices, and higher confidence leads me to expect January to be a busy market.
Prices have really done a good job of recovering for the last few years. If you were lucky enough to have purchased in the last two year you got a good deal.