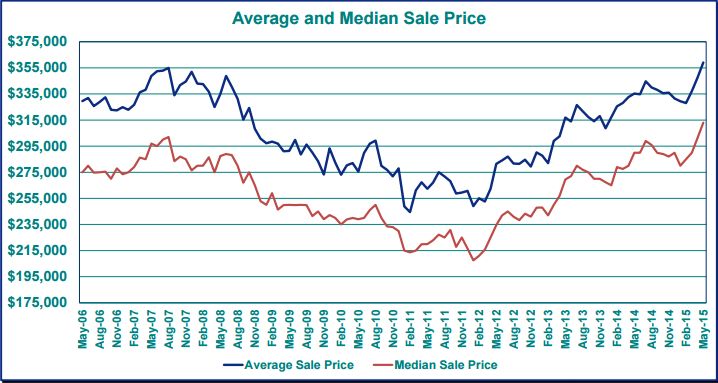 It's more of the same this month. We have rising prices and falling inventory.
The main culprit for rising prices is the lack of inventory.  We currently have about 2000 less listings than we had the previous last two years but 500 more pending homes than the previous two years.
The inventory has dropped to 1.7 months which means at the current pace of sales, if no new listings came on the market, all of the homes would be sold in 1.7 months.  This creates a drop in average market time. While the average for the Portland Metro area is 55 days, in NE Portland the average is much different.
There are 305 Pending listings in NE and the average Days On Market (DOM) is 26 but the median is 6. The median means half of the homes were pending before 6 days and half were pending after 6 days.  To illustrate that the market is moving faster, we see that the Sold listings in the last 30 days have an average DOM of 43 with a median of 8 days.
Historically our prices cap out in July and demand slows down for the rest of the year. Has the pump been primed and confidence risen that we will see this stellar market strength into Fall?
Click here for the full June 2015 PortlandMetro Real Estate Report.